9 Ways to Recognise and Celebrate South Asian Heritage Month
South Asian Heritage Month – Imagine! A whole month dedicated to celebrating the vibrant cultures, fascinating histories, and invaluable contributions of South Asian communities across the globe. In this blog post, we'll dive deep into the significance of this remarkable month and showcase the inspiring initiatives brought to you by Indian Shades, your friendly neighbourhood culture enthusiasts and employee engagement providers!

When is it?
Usually, it is a month-long celebration from the 18th of July to the 17th of August!


Why does a company need to recognise this?
It's a time to honour the incredible contributions and diverse traditions of South Asian communities worldwide! By recognizing the struggles faced by South Asians in the workplace and understanding their points of success, companies can gain valuable insights into creating more inclusive workspaces.
From arts to literature, music to science, and business to politics, South Asians have been silent movers of success. This month is all about giving them the standing ovation they deserve.
We already engage in some of these activities from time to time. Why does it really matter? 
With a population of over 2 billion strong, they make up a striking 24.89% of the world's total population according to United Nation's World Population Review (2023)
By embracing South Asian traditions, organisations worldwide could create an atmosphere that sparks creativity, have a better approach to conflict resolution and understanding cultural ethics.
The South Asian Community also offers a golden opportunity for personal growth and wholesome cross-cultural exchange.

So, let's raise a toast to the South Asian community using these 9 exciting engagements curated by Indian Shades: 

Unleash the Dandiya Dhamaka: the Vibrant Rhythms of South Asian Heritage Month!
Are you ready to experience the pulsating beats,  colourful attire, and infectious energy of a Dandiya night? And here comes the best part –  you don't have to wait till Navratri to come!
Dandiya, a traditional dance form from the vibrant state of Gujarat in India, is no stranger to those who seek cultural immersion and celebration. Why limit this exhilarating experience to just one occasion? At Indian Shades, we believe in infusing workplaces with the magic and vibrancy of Indian culture all year round.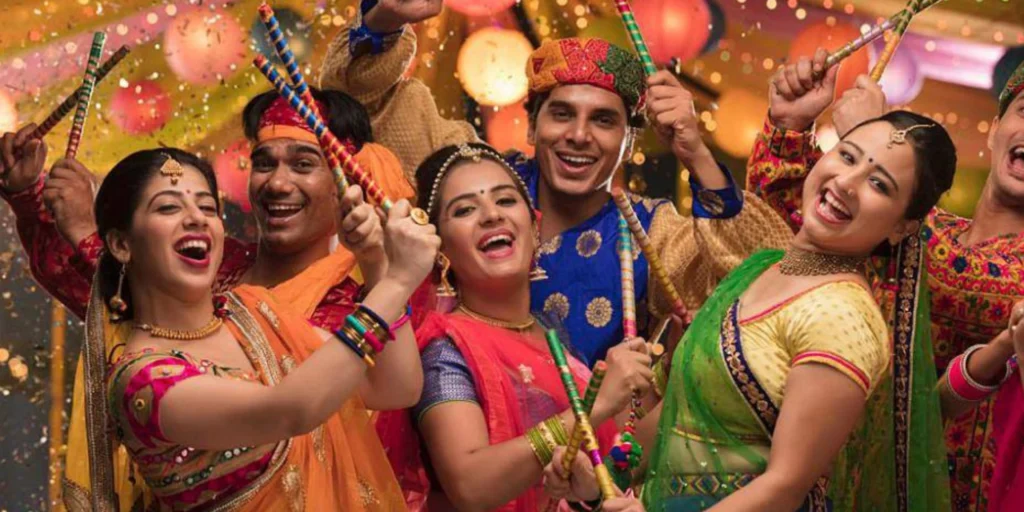 Benefits:
The beauty of a Dandiya night lies in its ability to transcend boundaries and unite people of all backgrounds through dance! It's a moment where hierarchies and differences fade away,  and colleagues connect on a deeper level.




Discover your inner mythical hero
Indulge in the enchanting world of South Asian folklore with our Yaksha Vesha program. Inspired by mythological stories, this DIY activity allows participants to paint their faces and assume different characters, creating a magical connection with South Asian heritage. During South Asian Heritage Month, let your employees embark on a captivating journey of creativity and self-expression, as they delve into the rich tapestry of South Asian cultural narratives. 

Benefits:
Yaksha Vesha goes beyond just face-painting; it invites participants to embody mythical characters and tap into the ancient stories that hold timeless wisdom.
Employees can engage in a fun-filled activity that not only celebrates cultural heritage but also enhances their understanding of diverse cultural narratives.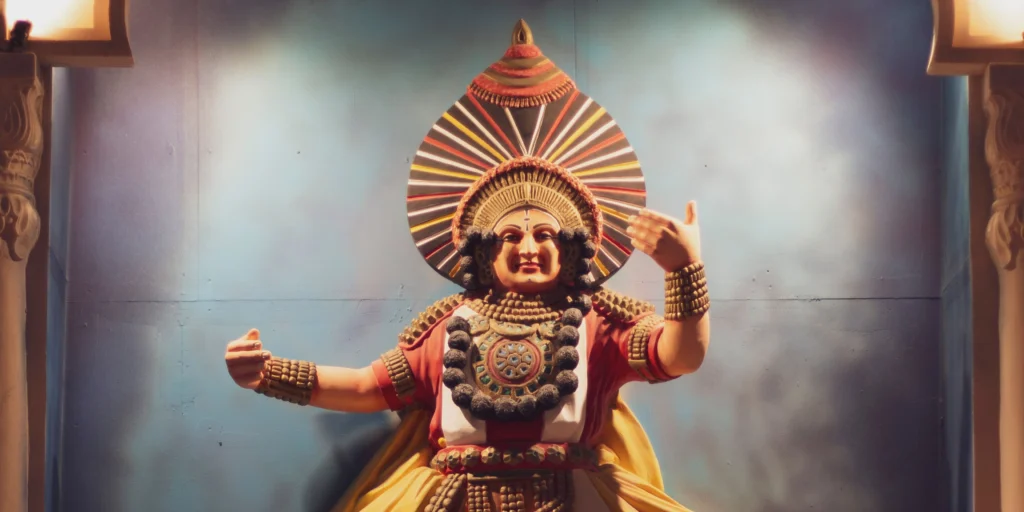 Weaving the Art of Listening Into a Transformative Narrative Experience
Step into the world of Kaavad Katha, where storytelling and intricate visual narratives come together in a beautifully painted portable wooden shrine! Our Kaavad Katha program invites participants to immerse themselves in the rich oral storytelling traditions of South Asia.  Let the vivid panels of the Kaavad unfold the cultural heritage of South Asia, bringing wisdom, wonder, and inspiration to your workplace!
In these enchanting sessions, we transport you to a realm where stories come alive, and your ears become finely tuned receptors of wisdom. As you listen intently to mythological sagas, historical chronicles, and riveting family anecdotes, you'll discover the secret masala of effective communication in the workplace — active listening.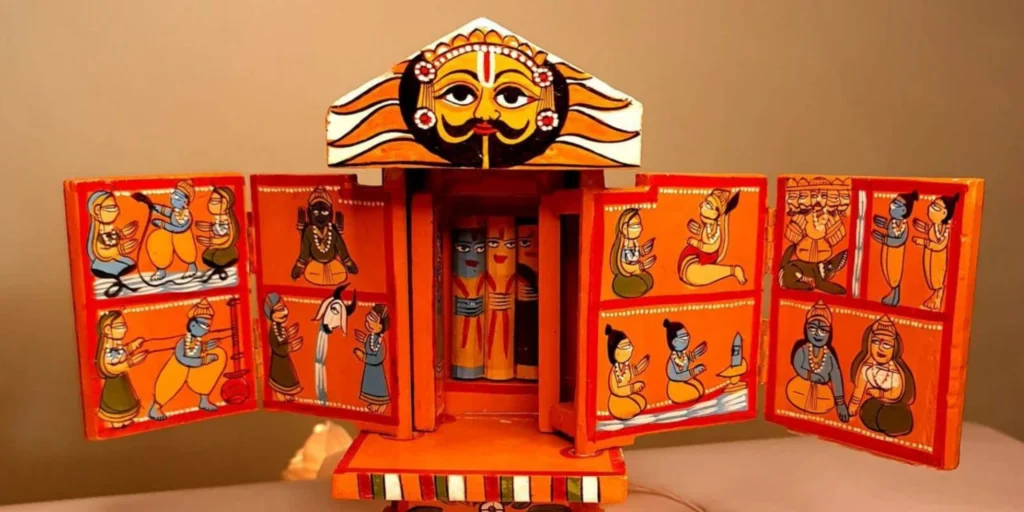 Benefits:
Get ready to tune in, turn up the volume on your listening skills, and witness the transformative impact it has on your professional relationships and success!





Stories and story-tellers become one!
Picture this: a mundane boardroom meeting, stifled yawns, and eyes glazing over. What is the secret weapon to inject life and excitement into your otherwise dull meetings? Stories conveyed through Dance and Music!
Led by a meticulous Indian classical dancer, this program seamlessly blends the art of storytelling with captivating music and mesmerising dance – where you can also learn and be a performer! Prepare to be swept away as you lean in, wide-eyed with anticipation, ready to embark on a journey through the enchanting world of South Asian folklore.
During South Asian Heritage Month, our focus shifts to the captivating folklore and myths of South Asian culture. Get ready to be transported to a world of magic, wisdom, and personal growth

Benefits:
With each tale told, the energy in the room will soar, fueling imagination, sparking creativity, and infusing your discussions with immense multicultural intelligence!
Watch as ideas flow effortlessly, collaboration reaches new heights, and participants embrace the brilliance that storytelling, music, and dance bring to a corporate setting.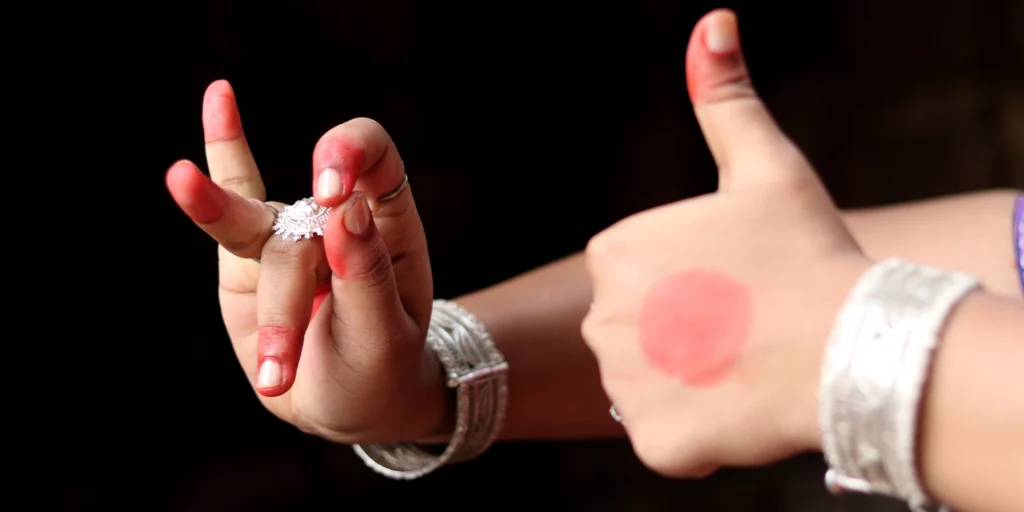 Understanding Bias Against South Asians
Breaking Stereotypes and Embracing Cultural Diversity!
Step into a transformative program designed to challenge unconscious bias and promote a deeper understanding and appreciation of South Asian cultures. In this empowering journey, we embark on a mission to break down stereotypes and create a more inclusive workplace.
Remember, not everyone in Texas is a cowboy, just as not all South Asians fit into narrow-minded stereotypes and prejudices that sound like:
"South Asian women are so coy, gullible and innocent!"
"These South Asians will worship literally anything.."
"Oh, Nikhil? We can't host the office potluck at his home. He still lives with his parents!"
"I'll go by your first name because it will take me ages to learn that surname of yours! Is it Am-ree-tah or Am-roo-tah by the way?"
"I think this dal stain is washable but will the smell go with it too..? Haha, I'm just messing with ya!"

Understanding Bias offers a safe space for open dialogue and self-reflection, allowing individuals to confront their own biases and develop strategies to overcome them.

Benefits:
By recognizing and celebrating the valuable contributions of South Asian employees, we create a more inclusive and equitable work environment.
Enhance employee satisfaction and engagement and also unlock the full potential of your diverse talent!




Where Strings Strike a Powerful Thought and Stories Take Flight
Embark on a journey that transcends time with Puppet Wisdom! Delve into the mesmerising world of South Asian puppetry, where the age-old tradition weaves its enchanting spell. In India, puppetry dates back centuries, captivating audiences with its delightful blend of storytelling, music, dancing, theatrics and craftsmanship.
Imagine the delicate movements of the puppets, guided by off-screen puppeteers who have inherited this ancient craft. These puppets, born from the nimble hands of artisans, bring to life stories passed down through generations. They captivate both young and old alike!

Benefits:
As these traditional South Asian puppets take centre stage, they also elevate multicultural intelligence within your organisation!
Get ready to be spellbound as these charismatic characters weave their tales, leaving your workplace in awe of their colourful strings and impeccable craft. And by that we mean – get ready to be puppetstruck!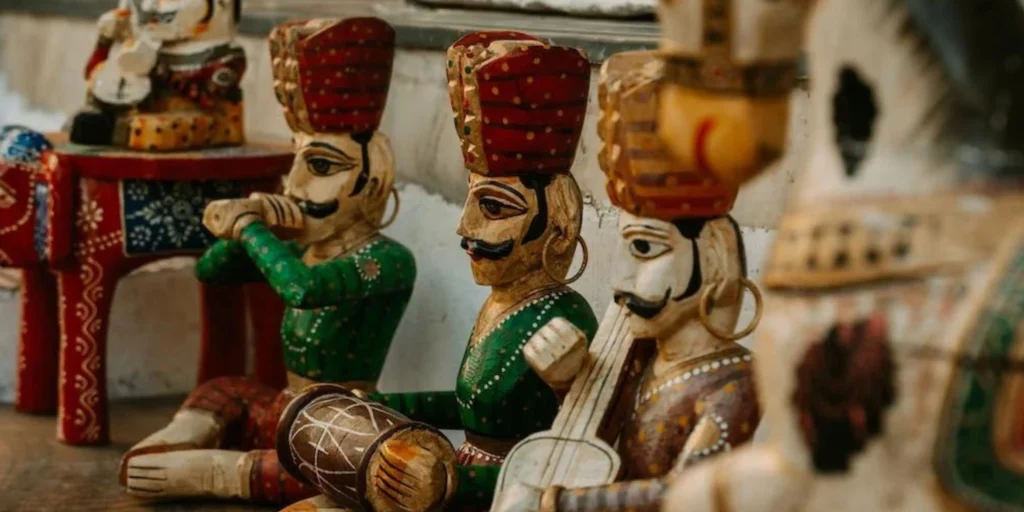 But with a traditional flair!
Ignite the spark of creativity and innovation with our Creative Thinking and Strategy programs – which we offer as a part of our Learning and Development Training for employees. Incorporating traditional Indian games with a South Asian twist, this program will unlock new avenues of thinking for your employees. During South Asian Heritage Month, let the vibrant traditions of South Asia fuel imagination, collaboration, and problem-solving within your organisation.
Together, let us embark on this journey where ancient games conquer the modern maze. Let laughter be the soundtrack of innovation and creativity be the fuel that propels your organisation to extraordinary heights.


Benefits:
Balancing wins and losses, fostering camaraderie, encouraging playing for each other, promoting comfort in new rules and frameworks, facilitating understanding of cultural nuances, and cultivating an appreciation for diverse cultural systems through board games!




Lessons from the (S)heroes of India
The Powerhouses Left Behind a Veil
Discover the untold stories of influential female South Asian leaders – our Stree Shakti – with our Everyday Leadership program. During South Asian Heritage Month, we shine a spotlight on remarkable figures, particularly women leaders who have often been overlooked. Be inspired by their resilience, creativity, and ability to navigate challenges with grace. Let their stories ignite the leadership potential within your employees and celebrate the diverse leadership contributions from South Asia. Their stories will leave you inspired, motivated, and ready to conquer the world, one leadership opportunity at a time.

Benefits:
Inspire employees with real-life stories of resilient female leaders from South Asia. Challenge norms, question boundaries, and break barriers like never before.
Aspire for a workplace where rules are meant to be bent, where creativity flows and where your team becomes an unstoppable force of positive change!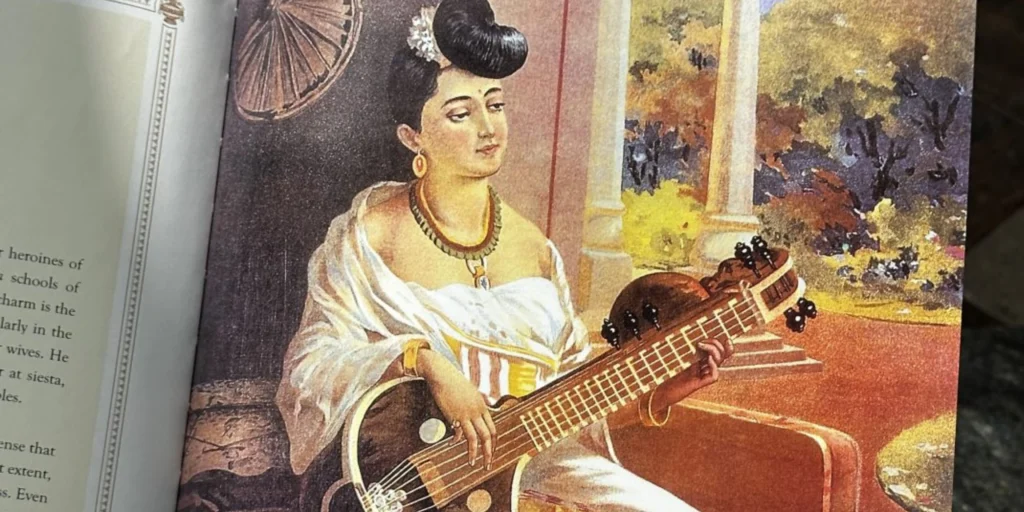 Yoga, Healing Sounds and Music
Unwind, Recharge, and Find Your Inner Harmony
Investing in wellness is not just a trend; it's intelligence! Our Yoga and Healing Sounds programs are designed to enhance employee well-being, reduce stress, and promote a positive work-life balance. By incorporating these practices into your workplace, you're not only investing in the physical and mental health of your team, but also creating a supportive and nurturing environment where everyone can thrive (and not just survive).
From calming breathing exercises to invigorating asanas, our experienced instructors will guide you through a transformative yoga experience that will leave you feeling centred, flexible, and ready to conquer any challenge that comes your way.
Enhance the experience even more with the soothing hum of a sound bowl that will transport you to a state of deep relaxation and inner harmony.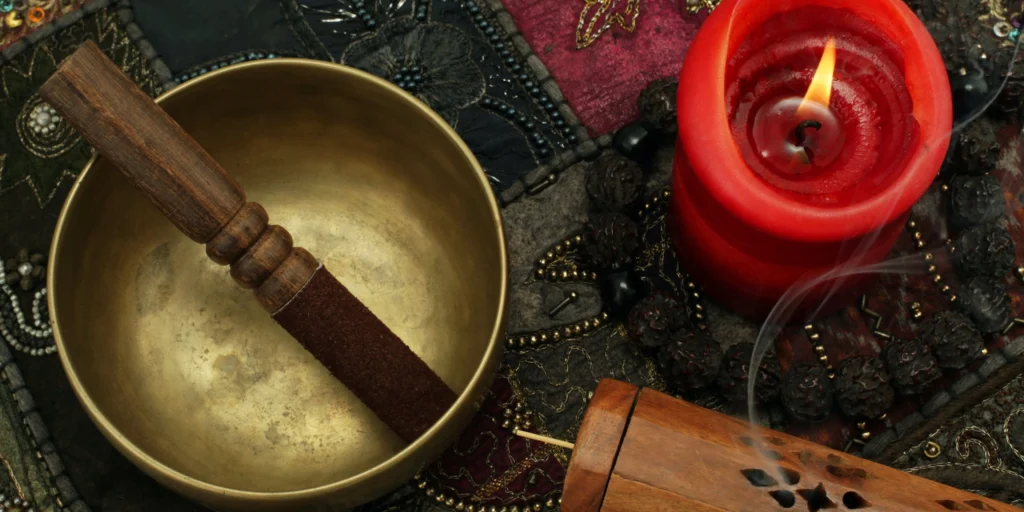 Benefits:
Discover alternate forms of destressing, perceive health as understood by the South Asian community and appreciate the power of music and sound for holistic health and wellness!





Indian Shades' mission is to provide refreshing solutions to old and new challenges, tailor-made with empathy and multicultural knowledge! Through our vibrant cultural celebrations, enlightening unconscious bias training, and cutting-edge learning programs, we create opportunities for employees to learn, appreciate, and embrace the rich traditions, arts, and customs of India. Whether you're a professional in management, Marketing, Sales, IT, or simply a curious individual, we have something for everyone!
To experience these programs, write to us at: