A practicing Bharatnatyam artiste since the last 22 years, Gowri Sethuram is well versed at various Indian paintings, Music, yoga and theatre.
She is also a voracious reader & practitioner of the Indic Knowledge systems.
As an art practitioner, she has been instrumental in executing full fledged dance ballets and solo productions. These experiments gave way to the thought process of how Art and Culture can pave way for better business success in organisations. 
This was how Indian Shades was born.
​Indian Shades has been offering programs based on Indic cultural wisdom as a way of  engagement and enablement activities for Tech, Comms, Sales and Marketing teams.
​Her expertise in this subject is utilised  by organisations to  communicate subtle & sensitive topics to their employees and scale up the ladder of leadership.
In 2021 alone, Indian Shades has conducted nearly 75 sessions touching 12,000+ people globally.
"...on a journey where I seek to learn and also share..."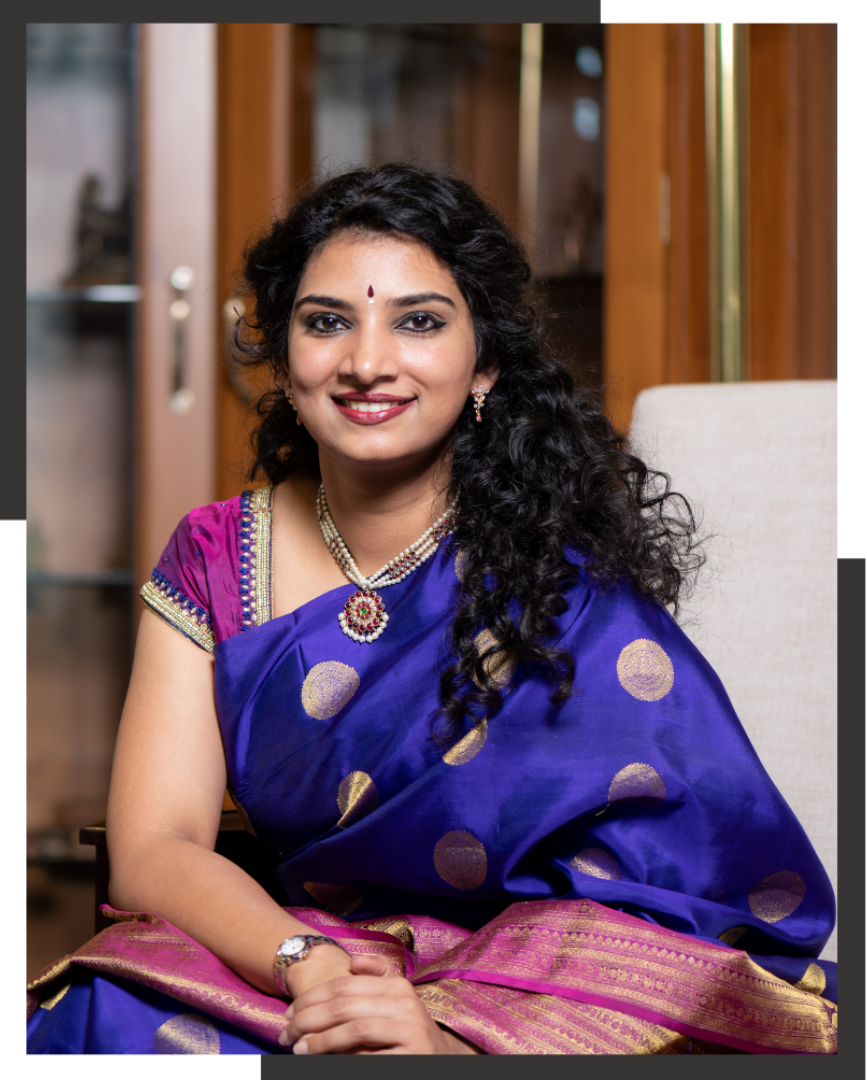 Something happened when I was 24...
One Saturday evening, I was chatting with my aunt who had taken up a key position in a Fintech company.
I asked her about her recent meetings, especially fascinated about her 5-nation business trip.
She said "Oh, it was okay. Most of our decisions were AI-generated, people have the same mannerisms in every meeting. It all starts and ends the same way. I met many people across many lands, but they all see in black and white. A completely predictable routine. What have you been up to?" she asked me. "Me?" I began reminiscing about what I did the previous weekend.. "I discovered something beautiful recently. A simple 12th Century poem. The poem states, Just as a flower blooms in the morning sun, our heart must also bloom. And you know what else?"
"What? Tell me!" she asked in a childlike manner.
The symbol for a flower and a heart is one & the same in Indian Classical Dance! Let me show you how to do it. "
I then proceeded to show her the gesture along with the movement. I asked her to feel her heart bloom as she did the movement.
"Fantastic… oh my God. This is surreal! "
She then told me something that gave birth to this company.

"Can you do this for our Annual Meeting tomorrow? I would love to see everyone's face light up"
So yes, my 2 decades of learning Dance, Music, Painting and jumping around to put up 90-minute dance productions led to this.
Helping organisations to Laugh, Create, Heal, Express & Learn….the Human way!
PS : Buh-bye Civil Engineering.
Curious to know what I sound like?
MEET the indian shades SENA!
Business Development Executive
Trust her to be our Chanakya! She is the brains behind all of our business development efforts. Anusha possesses a strong set of problem-solving and analytical skills, and a thorough understanding of our clientele, which she employs in protecting our kingdom. Just like Chitragupta's meticulous record-keeping, Anusha is well-organised and we are so thankful for that!
Communication and Content Strategist
Anupama is the face behind all the communication and content that you see here. She possesses the talent for simplifying complex concepts and presenting them in an easy-to-understand way that resonates with our audience. Striking a balance between poetry and blog content, music and expressive arts, she is our very own Korporate Kalidasa! Anupama is also very passionate about the field of mental health and the arts and has a keen eye for detail.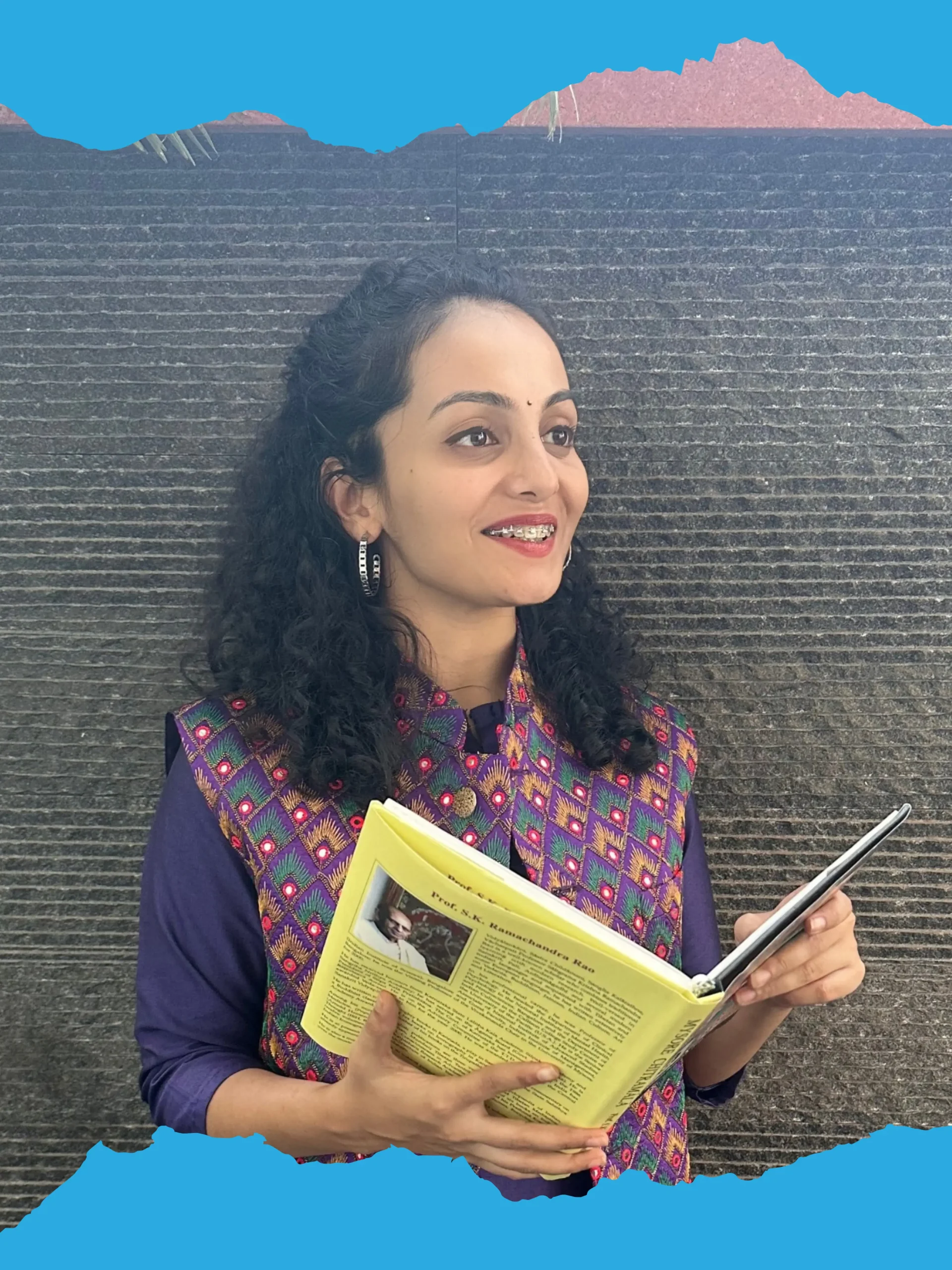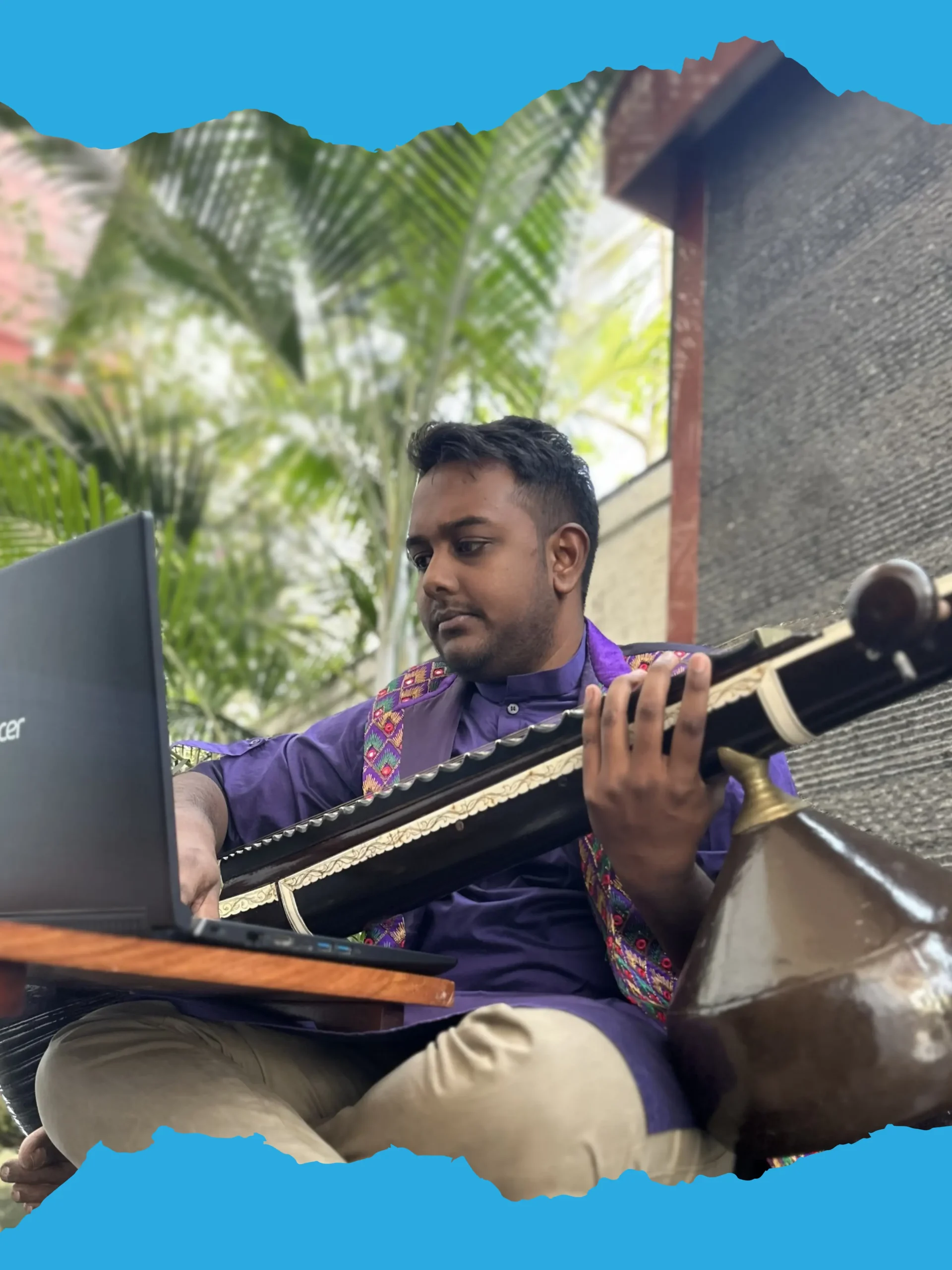 Sumith has been our master of Operations – our very own Bajrangbali!
He has leaped across various industries such as Hotel Management and Television Production, making him a true jack-of-all-trades. He is usually juggling our daily operations, curating audio-visual content (psst.. he is also a filmmaker, you know) and striking conversations with our clients so that all our paperwork is submitted on time! Sumith is truly a force to be reckoned with and a huge asset to our team.
Jai Sumith!!!